Ongoing Red Team Consultancy: game changing critical thinking so that you can make more strategic decisions matter!
We are the devil's advocate, responsible for finding gaps you may not notice in your business. We challenge and guide business leaders like you, to engineer strategic advantage in an increasingly complex and uncertain business world.
The "Red Team" Tool is designed by our team to challenge directly your company's strategy and business plan. Red Team was an instrument developed by the military and intelligence agencies, involving an independent group that challenges an organization to improve its effectiveness by assuming an adversarial role or point of view (an educated one, of course).
IBCI Team can be your key partner in order to stress-test your strategies, uncover unseen threats and missed opportunities, avoid making disastrous decisions. The exercise is led by trained and unbiased facilitators and it requires a sound previous preparation. Red Team has multiple purposes: diagnose (describe and dissect), contrarian (question and challenge) and imaginative (generating new thinking, innovation).
This is a great opportunity for employees to express their opinions, even in an anonymous manner. Affording anonymity often leads to great insights and "aha" moments.
Description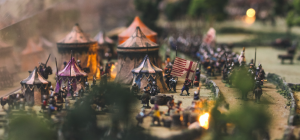 The Red Team type application, inspired from the military field, offers organizations the ability to obtain new perspectives on some old problems and to discover the opportunity areas, identifying vulnerabilities, challenging hypothesis and imagining alternative scenarios, from different perspectives for any strategy, plan, process or event.
Objectives
Simulating the top management team to become more informed, more ready, and more agile. Red Team is an application designed to challenge directly but informed the company's strategy and business plan, to eliminate blind spots, to highlight vulnerabilities and to create risk management strategies.
Agenda:
Interactive exercises allow the team to overcome those constraints determined by hierarchy, discovering new ideas and perspectives that would otherwise remain hidden. The trainers challenge the participants, guiding them to verify hypotheses, analysis and feedback to ensure the solidity of any strategic decision.
Duration: TBD.
Contact: office@ibci.ro
You might be interested in our EVENTS!
Competitive Intelligence Expert Certificate