PRESS RELEASE: Business and Competitive Intelligence educational programs for professionals from all domains, in India, starting from 2020
BUCHAREST, November 27th, 2019 – Institute of Business Competitive Intelligence (IBCI) in association with Octavus Consulting, will expand its educational programs in India, starting from 2020. Overseeing the India market will be Octavus Consulting, whose team will provide strategic direction and marketing support for IBCI educational programs.
IBCI educational programs will provide in India a focused perspective on the role of Business & Competitive Intelligence in every domain and every industry and the professional models that can be applied, by transferring methods, techniques and good practices specific to the Intelligence field in the Business field (open courses and in-house trainings).
Octavus Consulting high-quality services involving Competitive Intelligence and Product Strategies are backed by a meticulous and experienced team that will provide its expertise to this association and will lead IBCI programs expansion in India. Communication and enrollment for these educational programs will be made by Octavus team.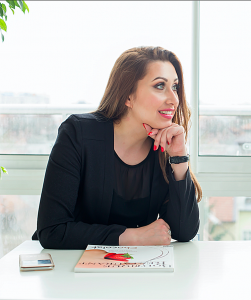 "We are honored and thrilled about this momentous expansion into a new market and about this opportunity to contribute, together with our partners from Octavus, in the development of even more CI professionals throughout India", declared Amira Radulescu, IBCI Director and ICSS Partner. "IBCI is an educational institution that has grown exponentially in recent years. We have already developed and delivered over 50 types of programs for more than 7000 highly qualified professionals from every domain. This was all possible due to our multidisciplinary team of lecturers – international members from business and academia, with business intelligence background, professionals that are practitioners and leading experts in their fields, after training and offering their expertise to Top 10 Forbes companies".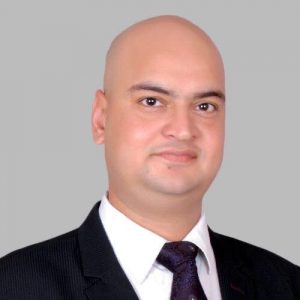 "Successful organizations need and use Competitive Intelligence, in order to be more competitive and make better and more rapid decisions. That means they need highly qualified professionals, with CI capabilities, in order to promote the value of strategic choices driven by quality insights, not by rumours and opinions. IBCI can provide the most suitable CI educational programs in India, starting from 2020, and we are excited to be their partners" said Aditya Singh, Principal Consultant at Octavus.
Institute of Business Competitive Intelligence (IBCI) was founded to provide top professionals with the best competitive intelligence and organizational behavior training programs. Therefore, IBCI mission is to provide companies and managers with tools and methods that will enable them to be more competitive and more efficient. We want to make sure that our graduates have a breakthrough in their careers and an excellent impact in their organizations. We collaborate with experts from various fields and partner organizations, in order to promote the value of Competitive Intelligence. www.ibci.ro
Octavus Consulting is a management consulting company with an expertise in Competitive Intelligence, Product Strategy, Marketing and Analytics. They provide holistic solution to Life Science and Healthcare organization's decision makers to make an informed decision based on data collected via primary and secondary resources. www.octavusconsulting.com
Contact:
IBCI, Amira Radulescu, +40721764305, office@ibci.ro
Octavus Consulting, Aditya Singh, 91-8750088882, asingh@octavusconsulting.com